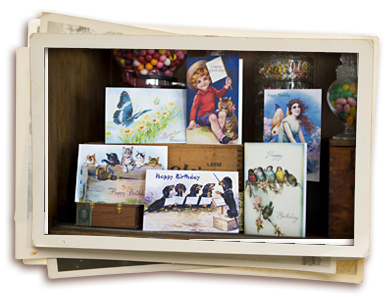 About Us
Yesterday's Best celebrates vintage Americana, and makes historic design relevant and purposeful in this age of instant communication. In this current age of stainless steel and acrylic, Yesterday's Best keeps the warmth of our ancestors and family traditions alive in our hearts. We are now celebrating 10 years of sharing our American Heritage with today's gift market industry. Our design collection ranges from the seasonal to the all-occasion, so there is something for everyone!
The center of the organization is operated by the founders, John and Julie Kreitzer. While John procures fundamental necessities for essential operations and production, Julie creates the design and product lines. Her artistic background is invaluable in the restoration process of bringing yesterday's images into today's lifestyle.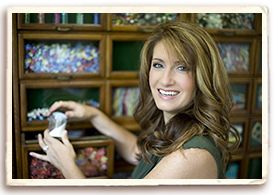 Our Product
Our products are created using proprietary vintage images, which date back as far as the stone lithography era 1870-1920 from our family's accumulation of timeless treasures that would otherwise be lost to history.
By restoring and preserving these timeless treasures, we are able to create unique and appealing products that are sure to attract attention. We use quality papers and materials that are earth friendly and sustainable and yet durable and presentable. We highlight each image with the finest glitter by hand adding a special touch to each individual piece. We are constantly adding new items to our product line, and developing a colorful variety of cards and gifts for every occasion. Our goal is to bring a vintage appeal to the masses, and a touch of the past to these fast-paced times.
Most importantly we proudly make our products here in the USA.